You eat them?
Alrighty, so I know with my last blog post I said I was in a relationship with my ex. LOL well just kidding because that's not a thing anymore. I don't even know if I want to talk about it publicly just yet because it still stings a lot. I'm not even sure of the first thing to say. I have a lot of feelings and emotions and whatever but I'm okay.
INSTEAD of talking about a dumboi for paragraphs and paragraphs I'm going to write about the trip that I took to the Netherlands back in February-- because I realize now I NEVER BLOGGED ABOUT IT?! Um, and if I don't blog about it then it didn't happen, right? hehe
Keep in mind that I basicallyyyy spent the entire trip with my bestie Yvonne, so there will be LOTS of photos of us together. We saw Sasha Velour in Amsterdam, hung out on her couch a LOT, I got to experience Carnaval, and we had a little weekend trip to Rotterdam! Enjoy!
Yvonne met me at the airport with a balloon that says "Welcome Home" in Dutch! *cries*
SO basically the day after I arrived we had VIP tickets to go see Sasha Velour at Melkweg in Amsterdam. (She lives in Amersfoort which is like a 30-40 min train ride away). We got all fancy and went into the city for one of the best nights of my life.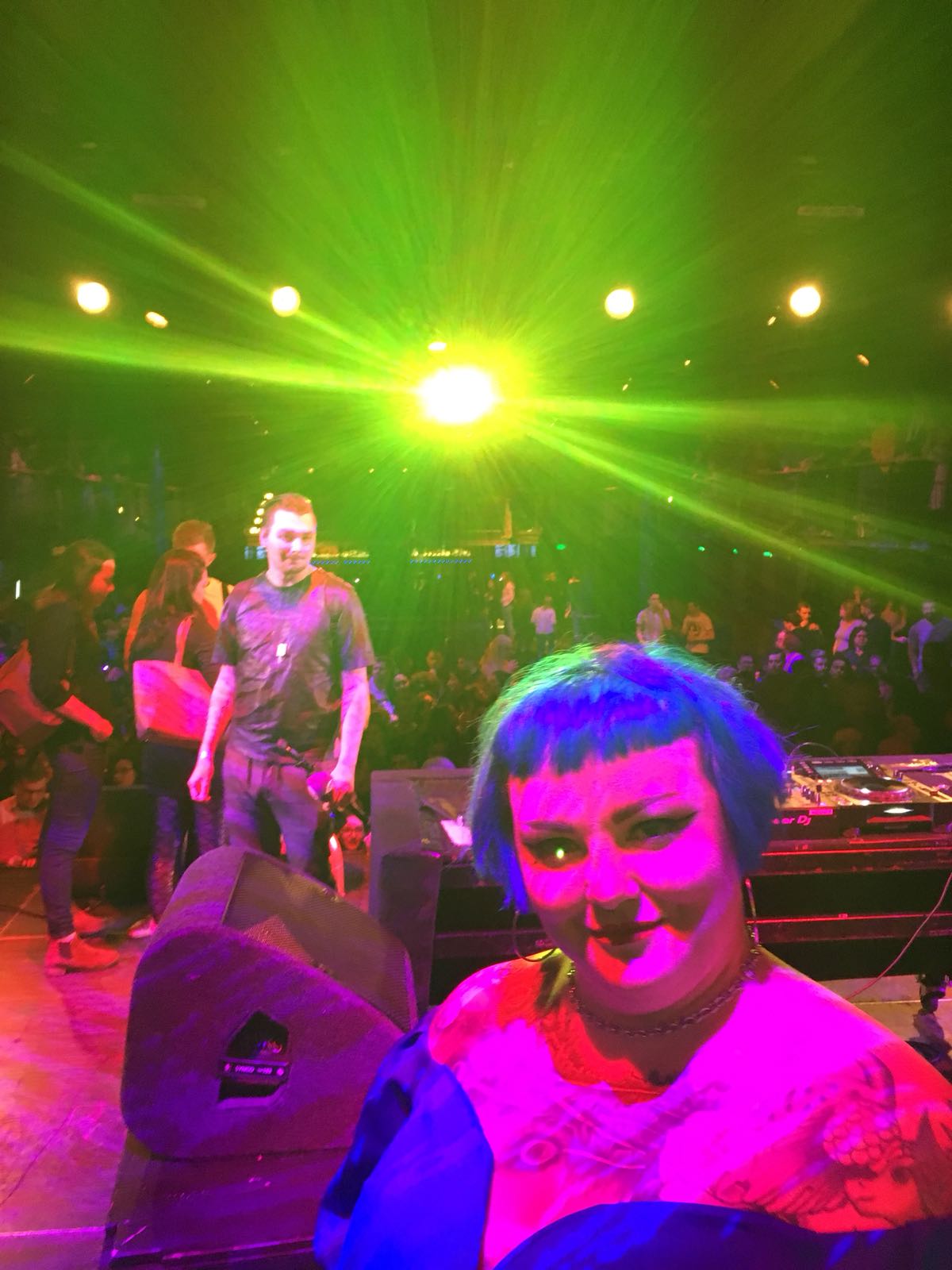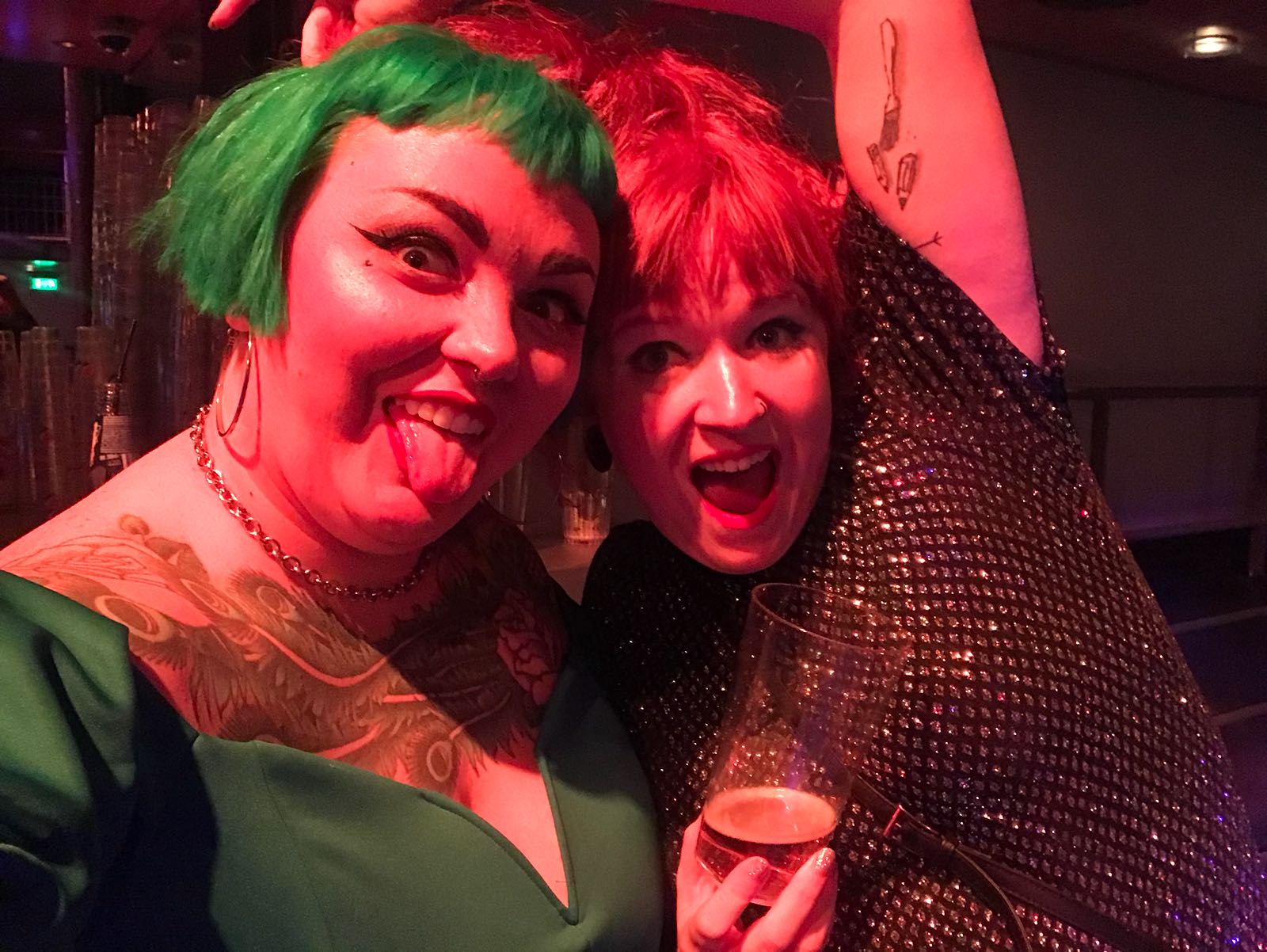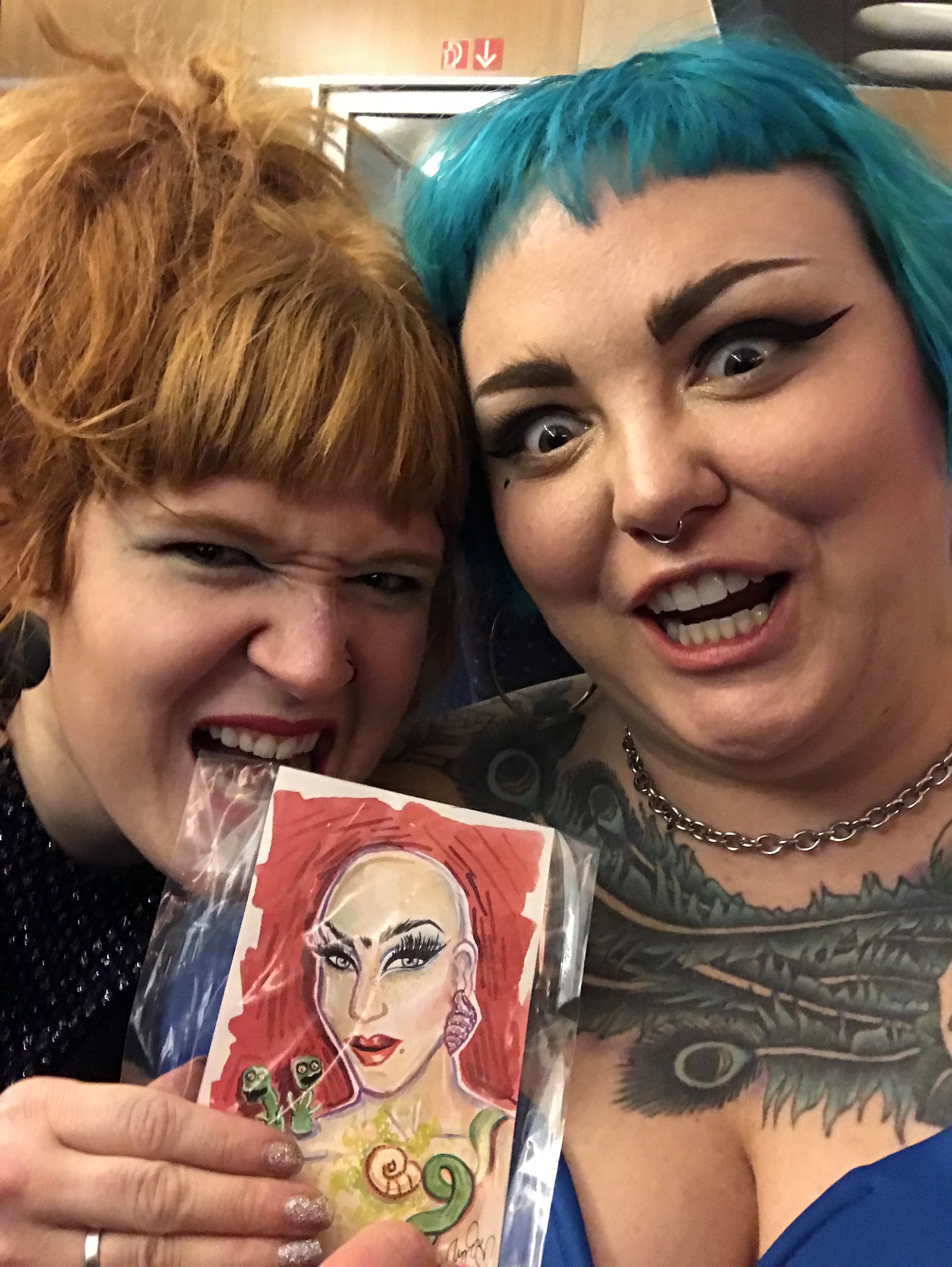 Just some casual photos of us. lol
During the middle of the show the host of the show called out for "Sluts" in the audience. By this point Yvonne and I were pretty tipsy, and she pointed at me to get on stage. The host wanted the sluts to out themselves and get on stage... SO Yvonne basically drug me on stage because I was so scaredy and nervous. BUT IT WAS ONE OF THE BEST MOMENTS OF MY LIFE. I didn't realize it until I was up on stage that I would have to give a lap dance to one of the freaking back up dancers for Sasha that night. So I did a nice little teasey tease dance and it was so amazing seeing an entire venue packed full of all different kinds of queer people, straight people, drag queens--- all cheering for me.
So ya know how there is Mardi Gras here in Louisiana? Well in the Netherlands (the Southern parts) they celebrate Carnaval-- which is basically a watered down version of Mardi Gras. It's like if you took a bunch of Polka music, Dutch puns, neon colors and smashed them into a parade with small floats .... hahaha. But honestly I loved it.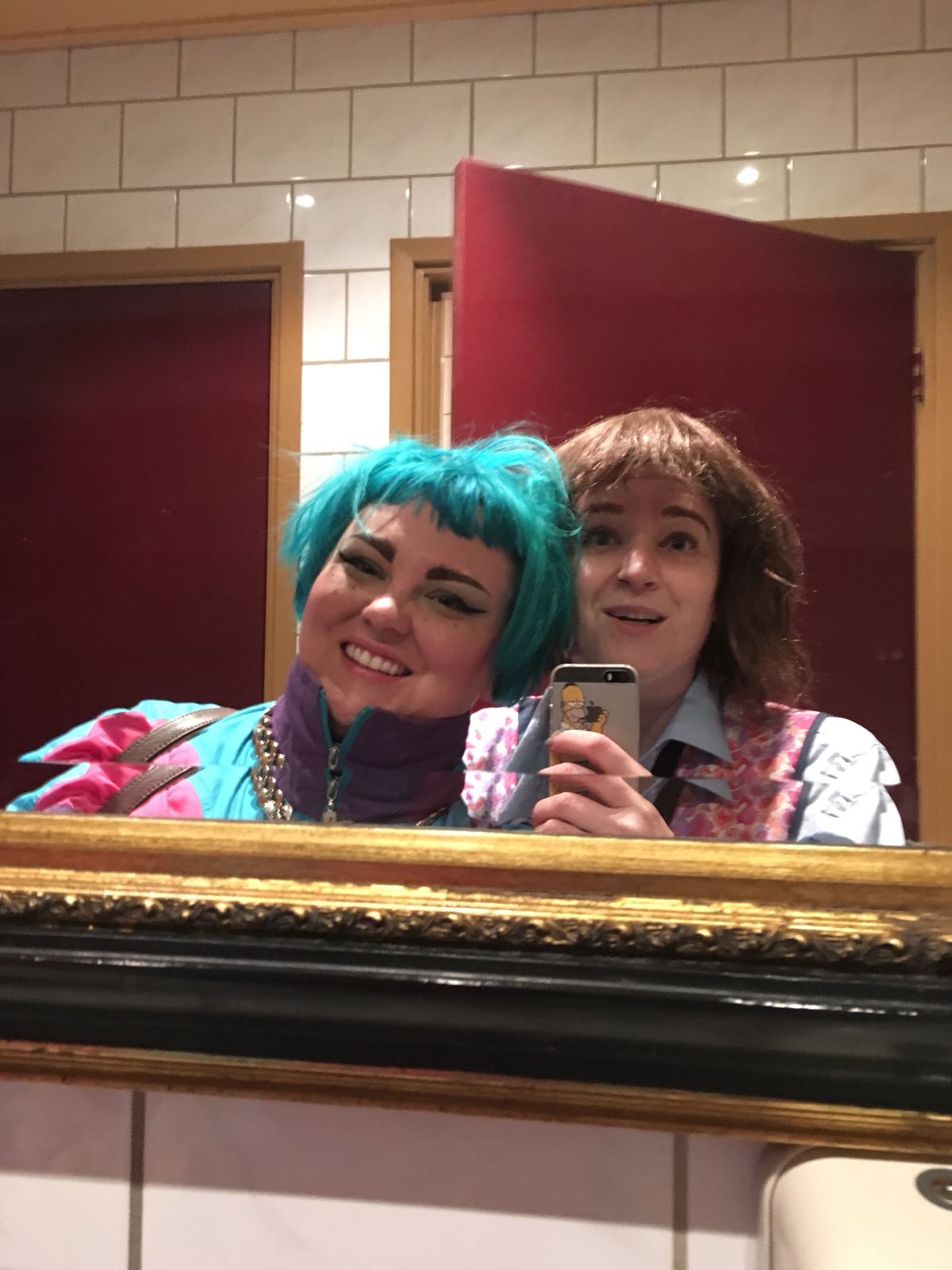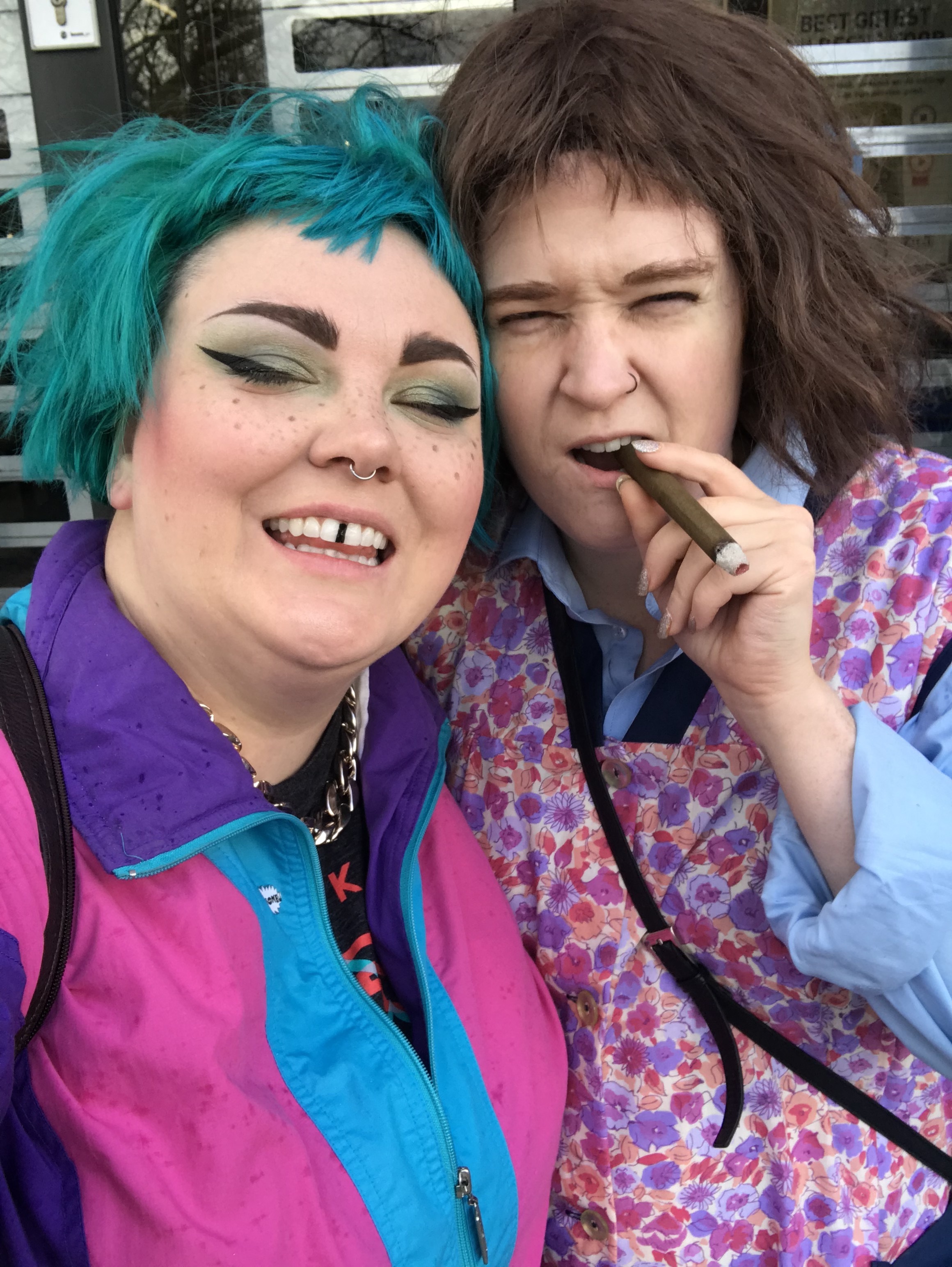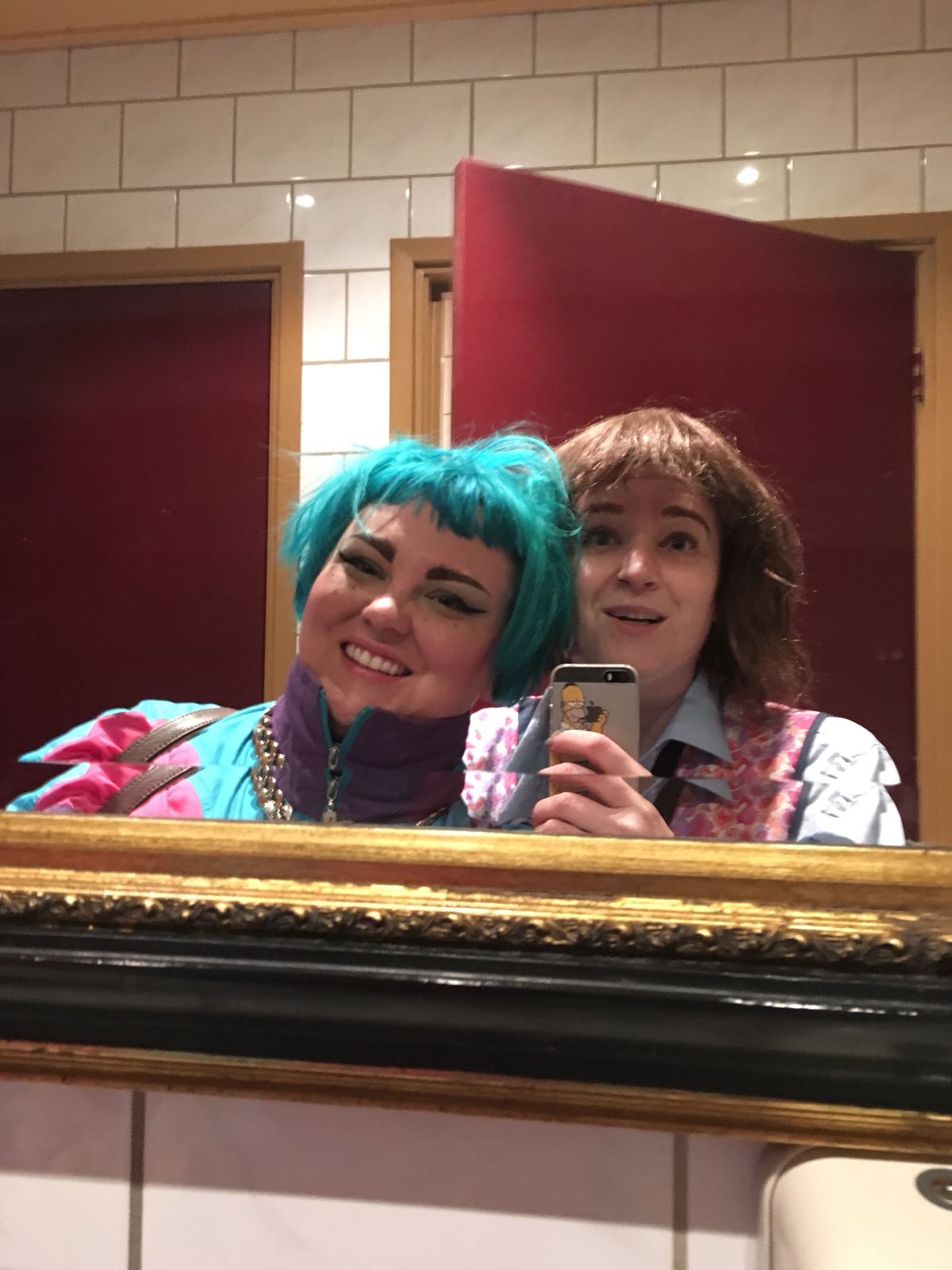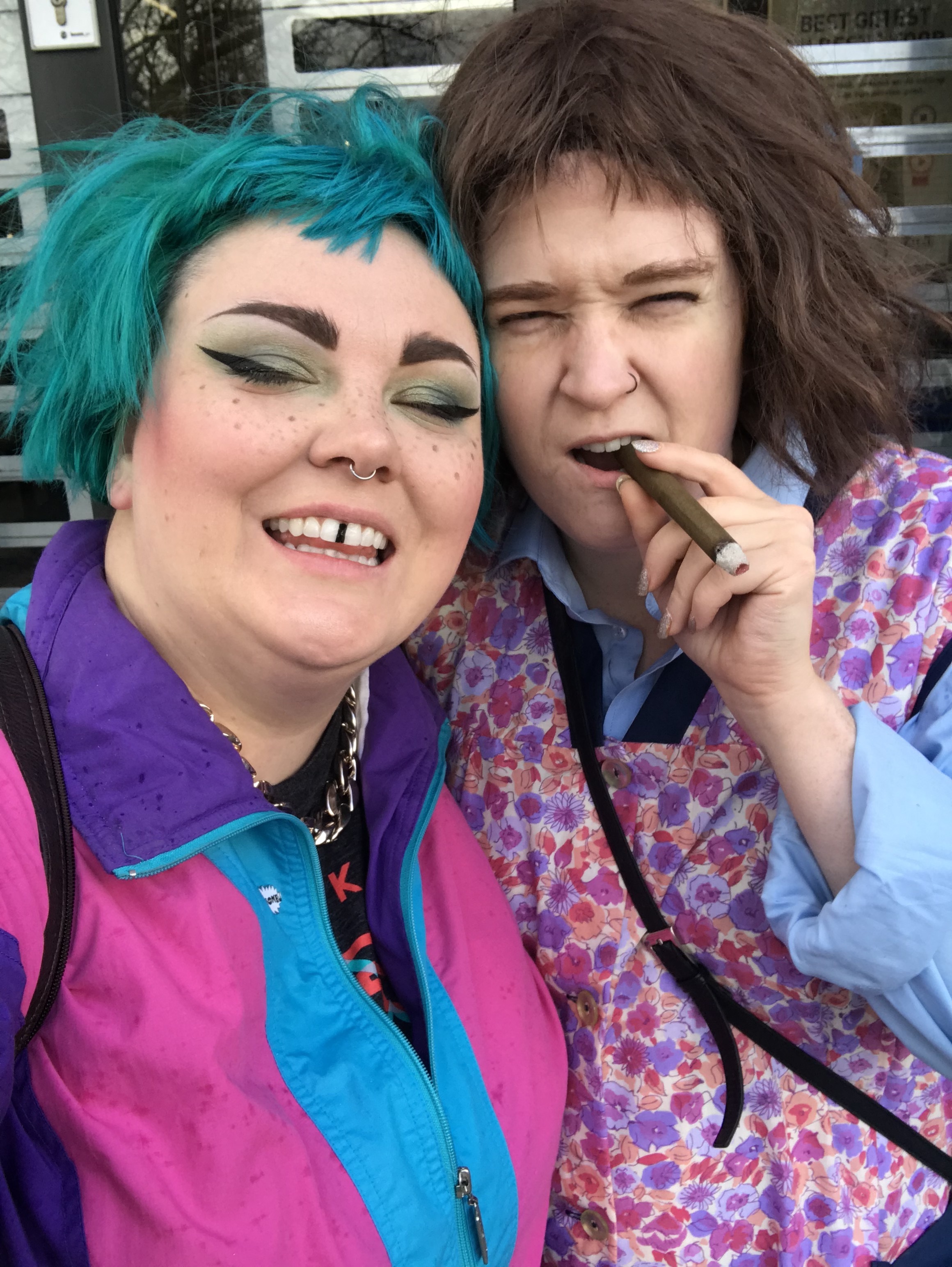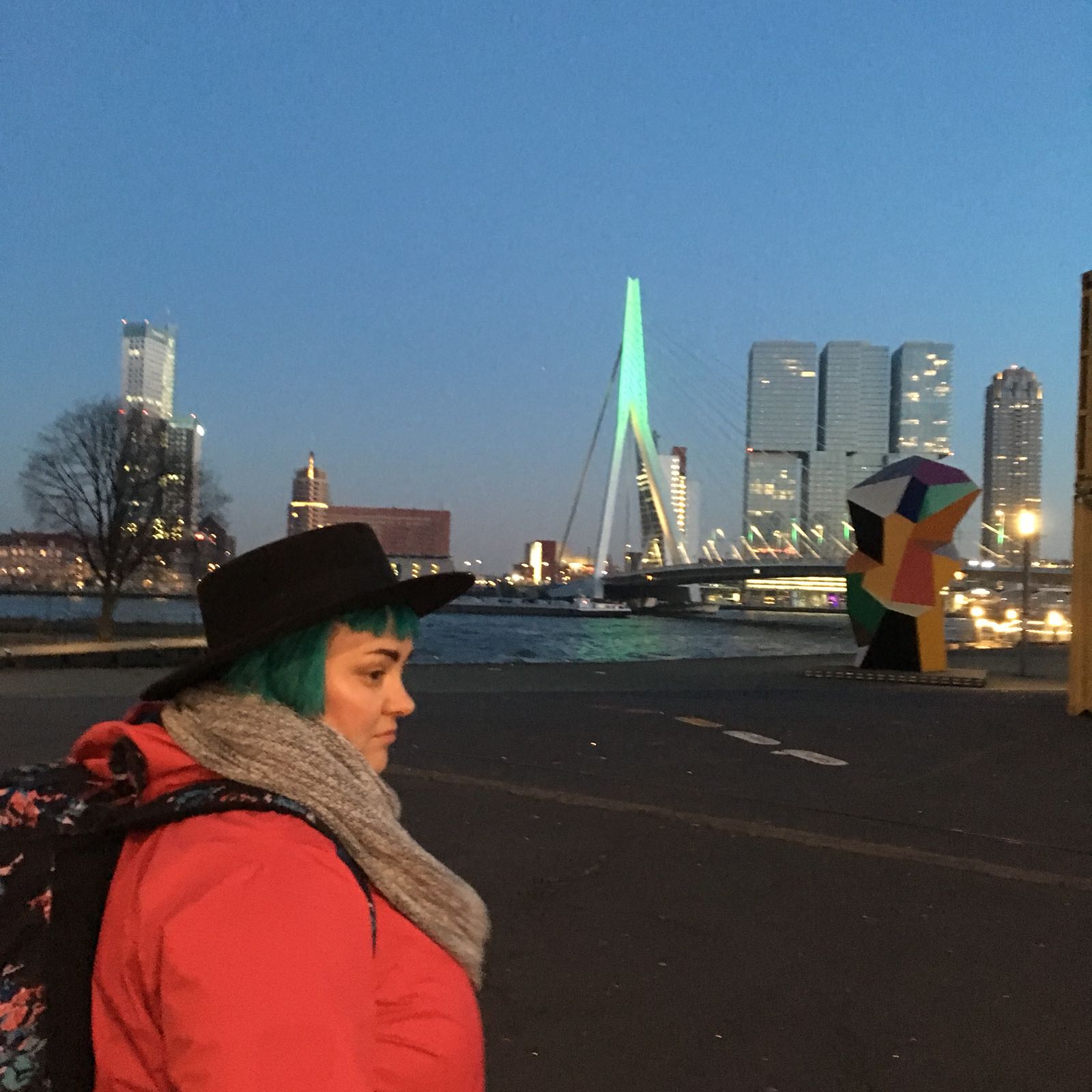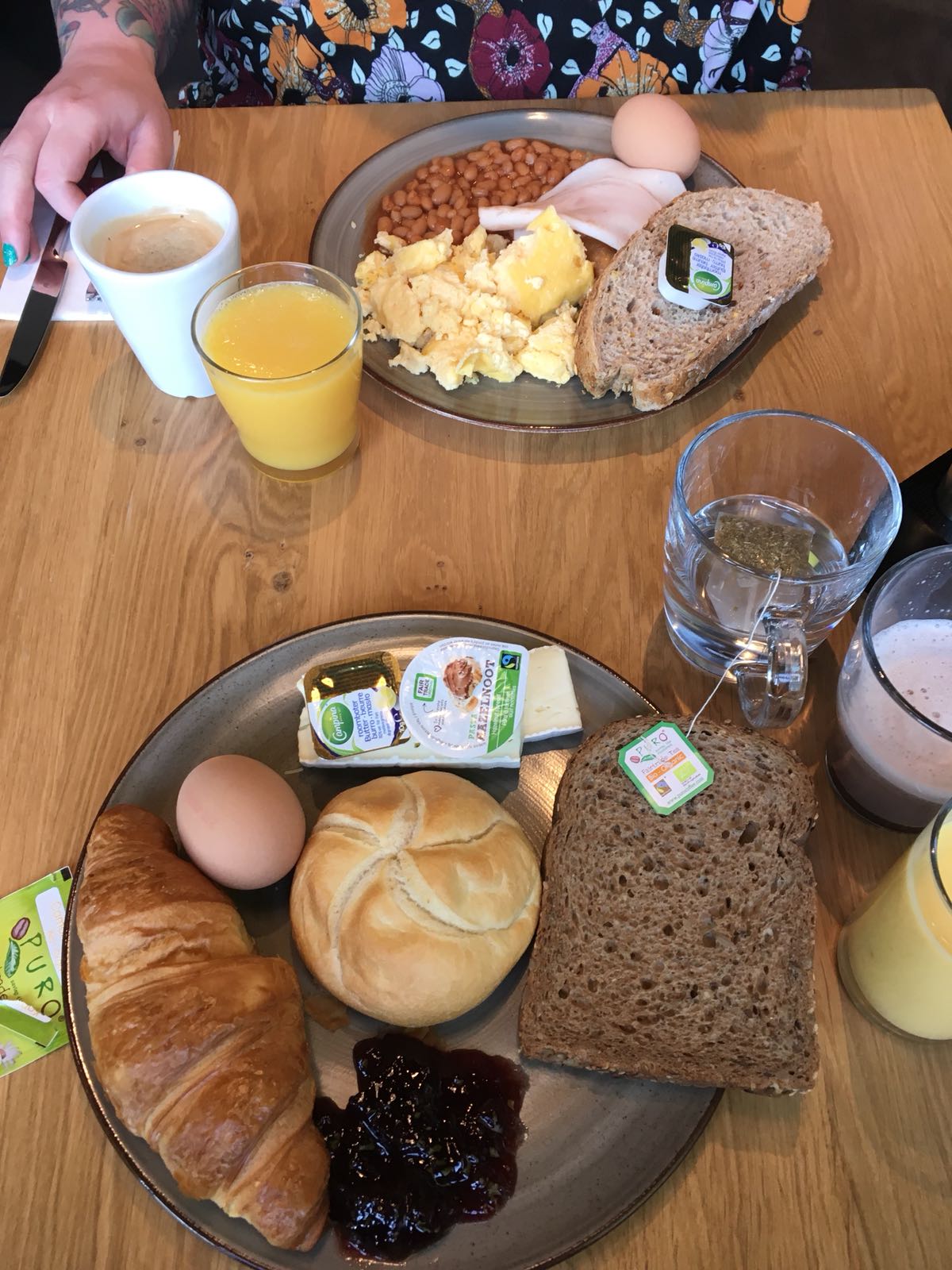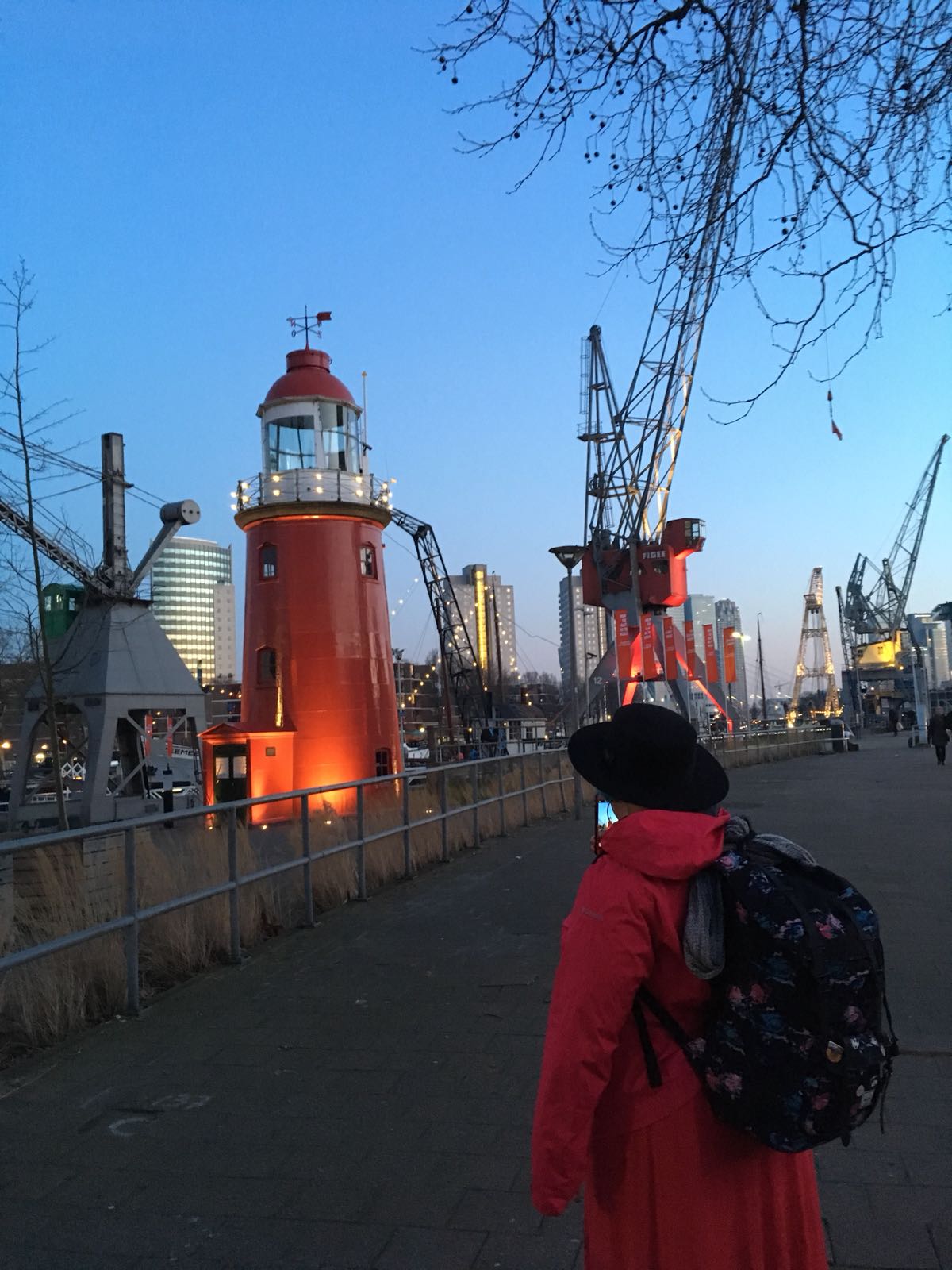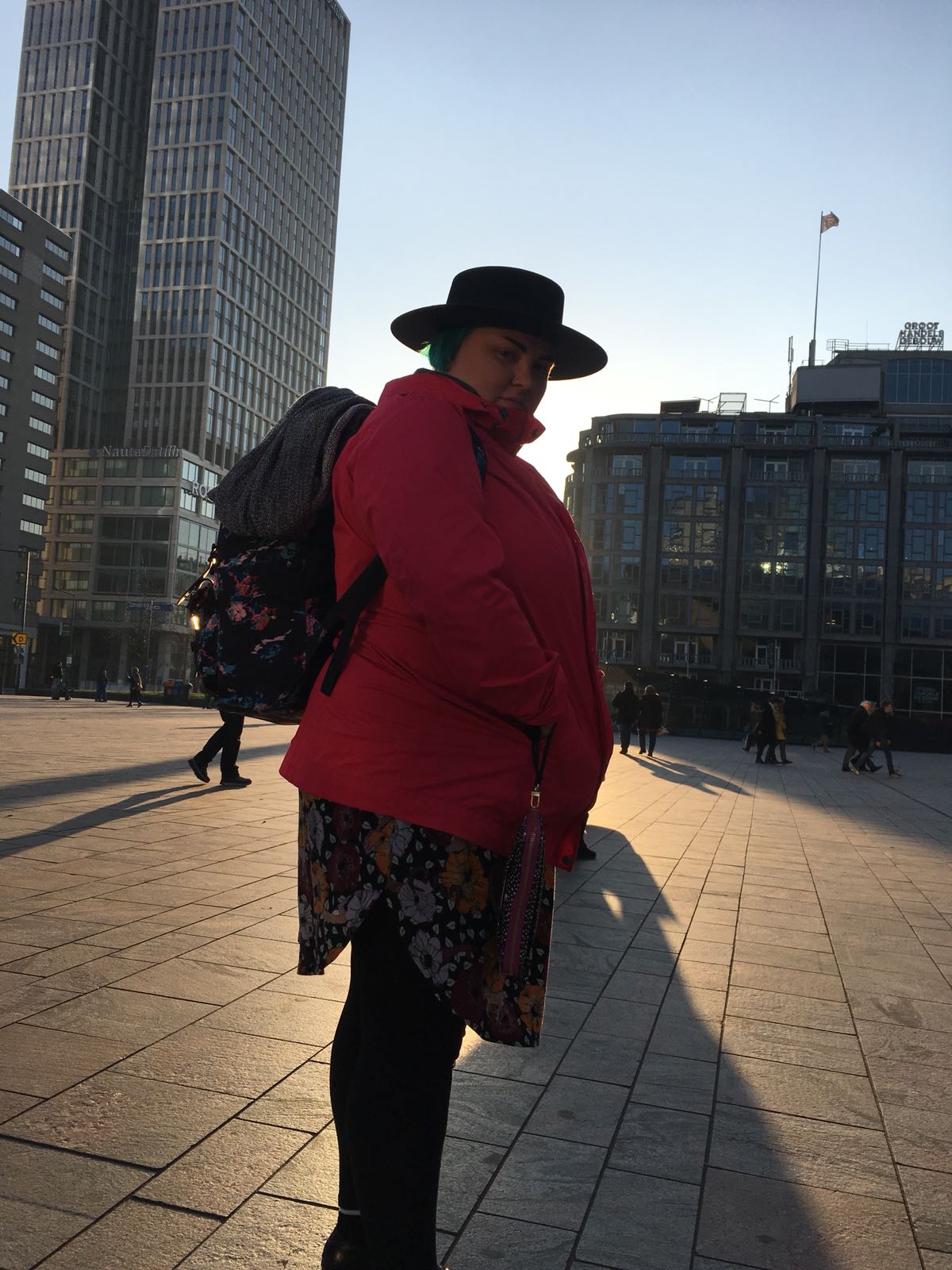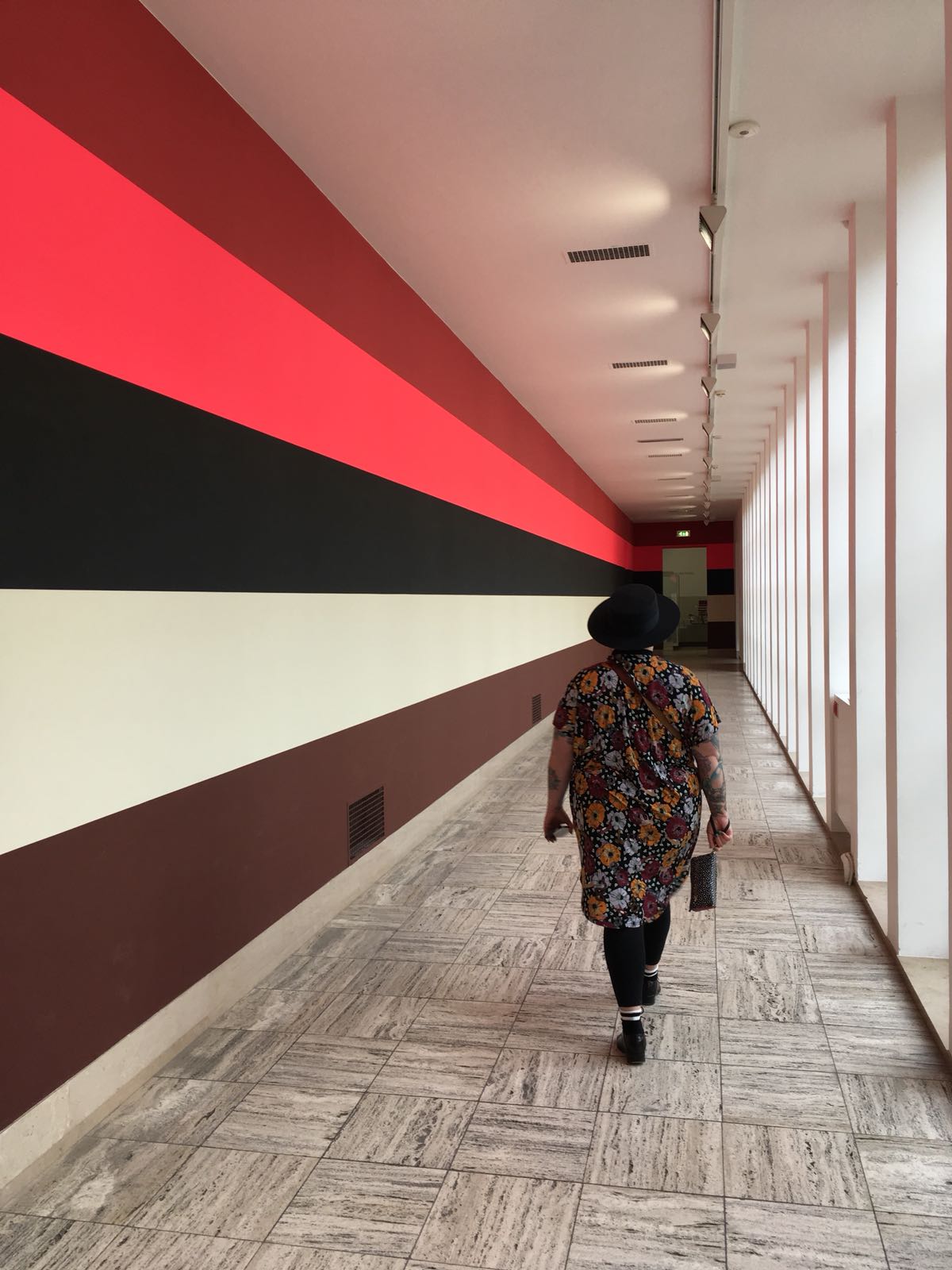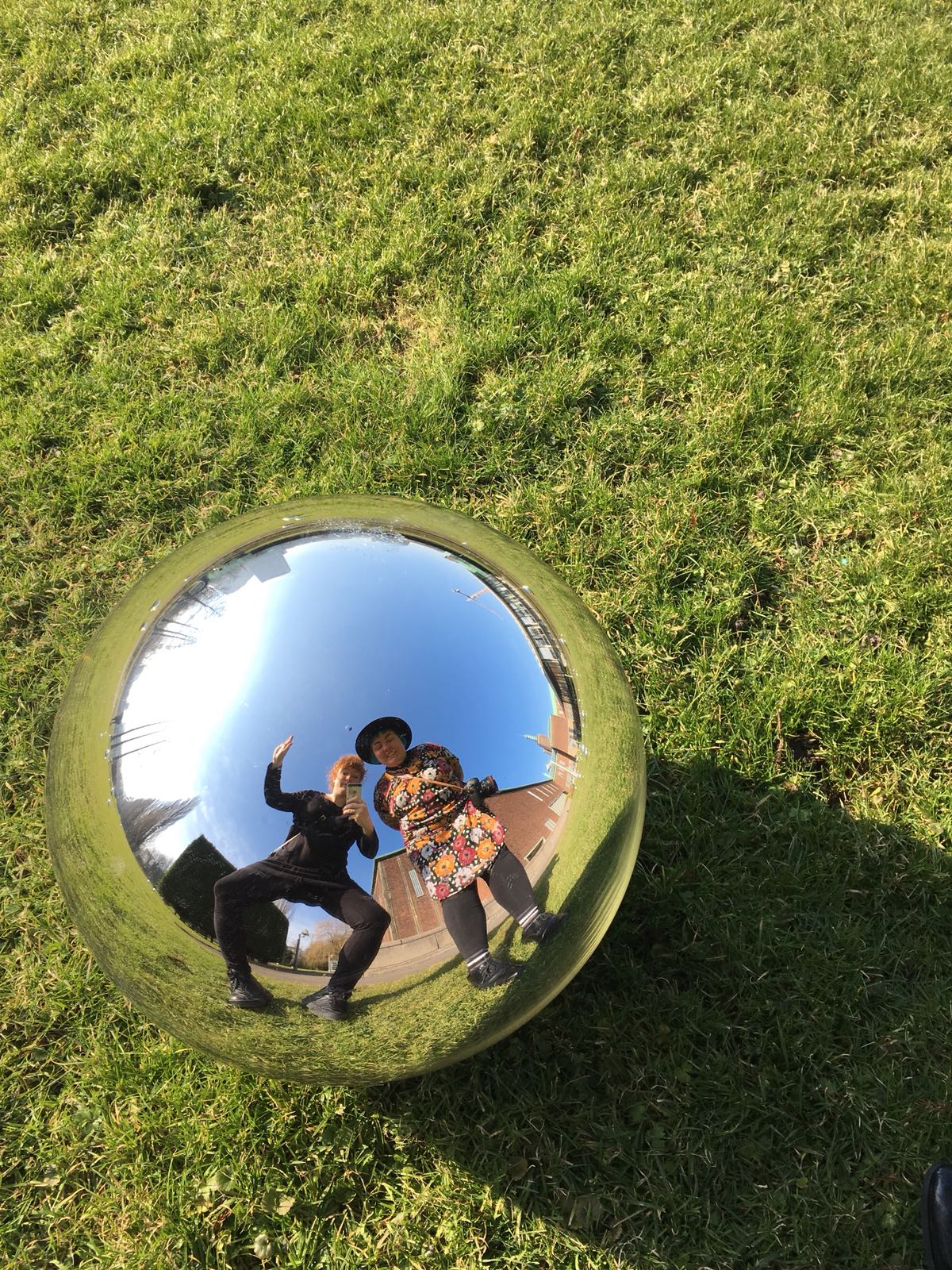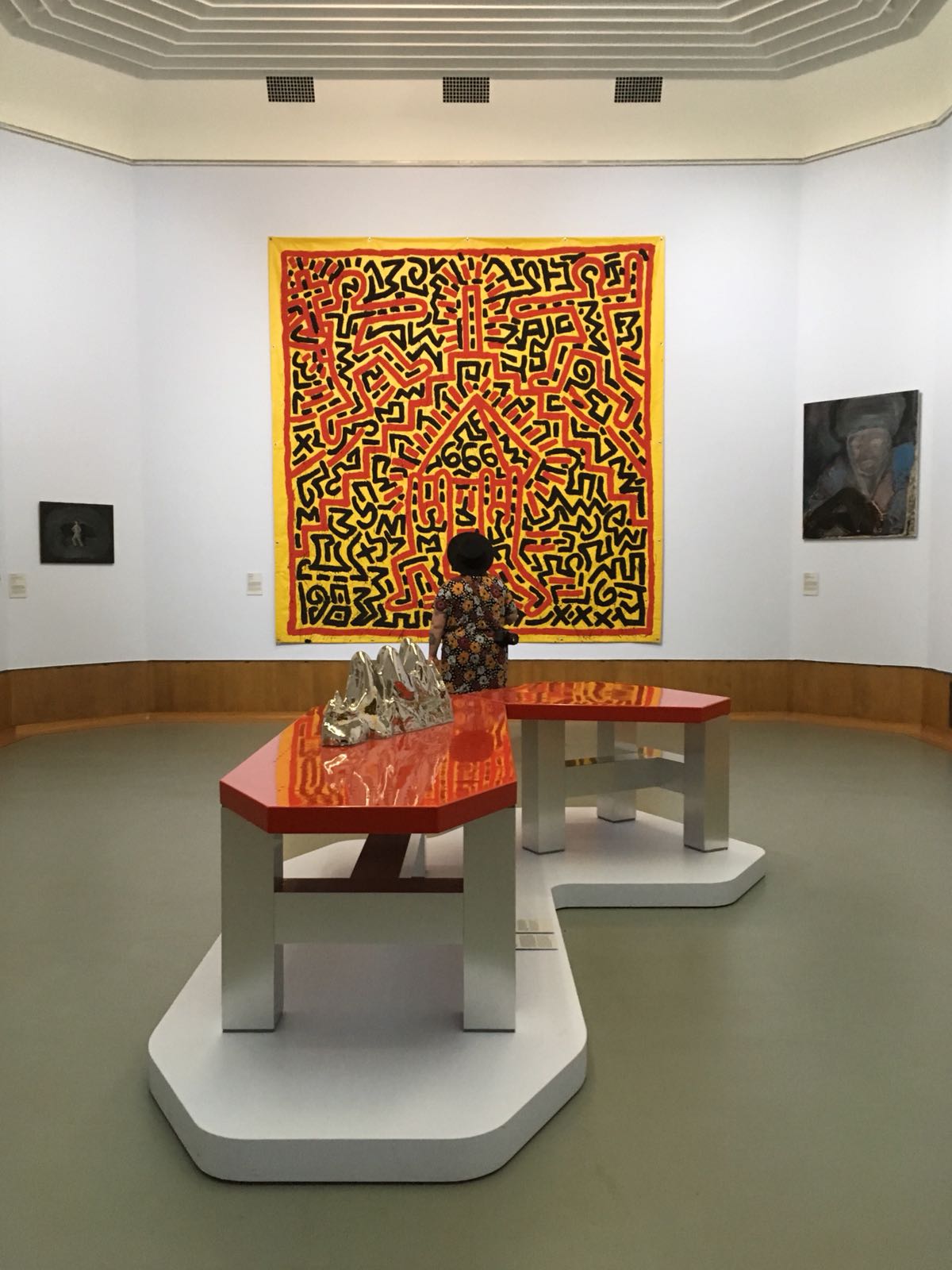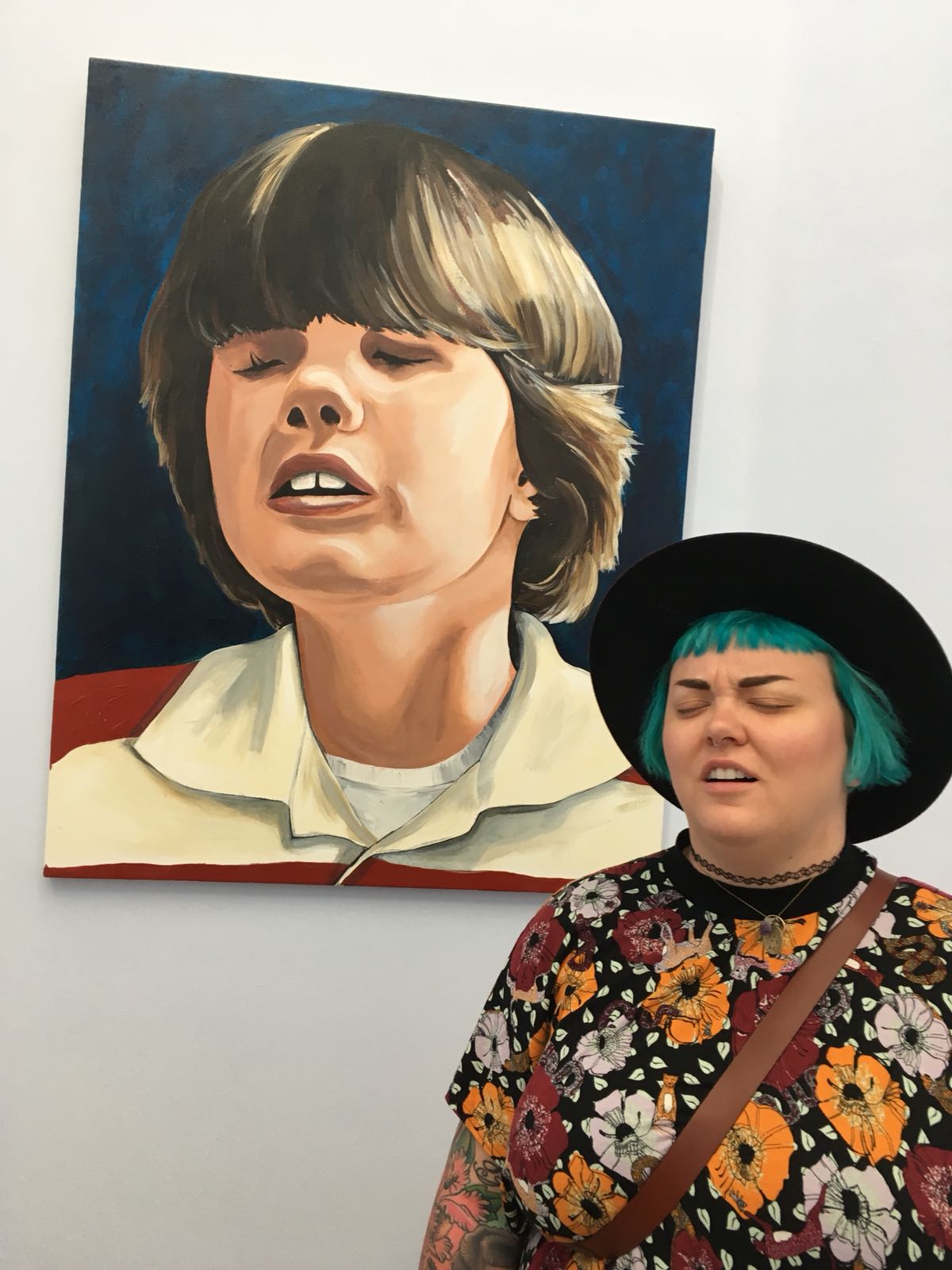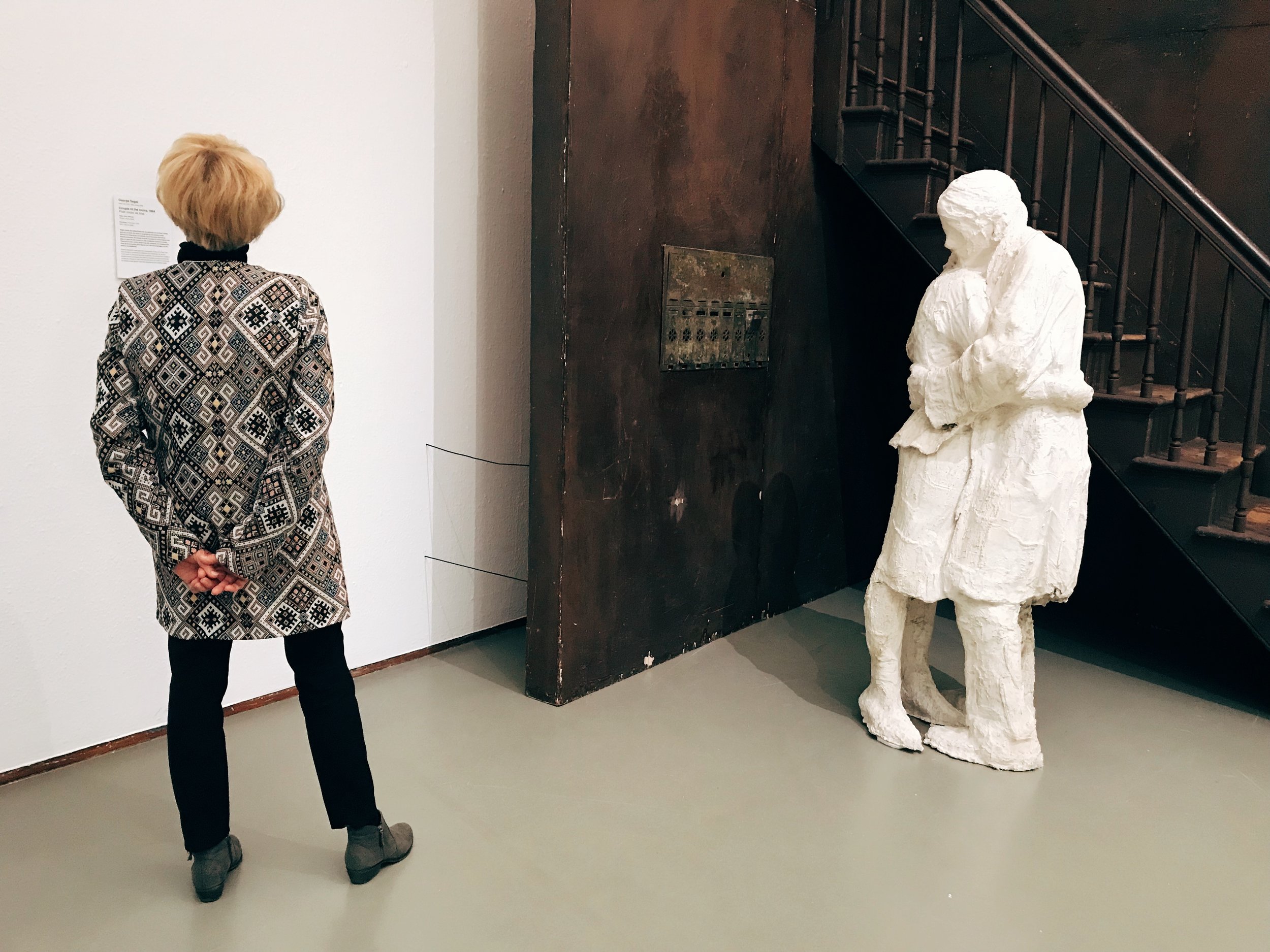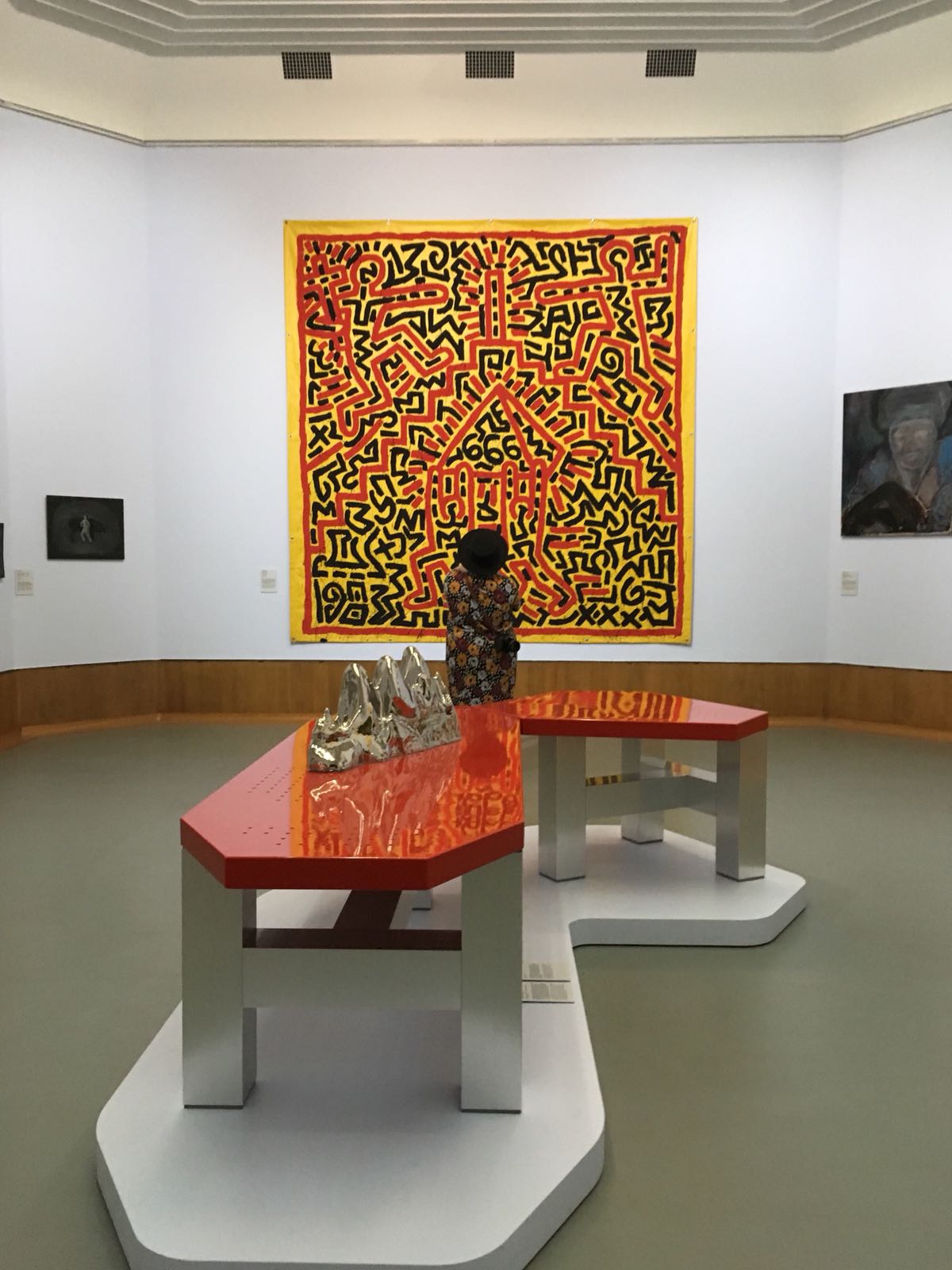 Here's a mish mash of a bunch of images from Museum Boijmans Van Beuningen in Rotterdam. I really feel like I would fit in so well in Rotterdam. It's much different than the rest of the NL. Seems more "hip" and contemporary-- which makes sense because it was basically all rebuilt after WW2.
A picture of me making a face at Yvonne because we were arguing about street art. hahahah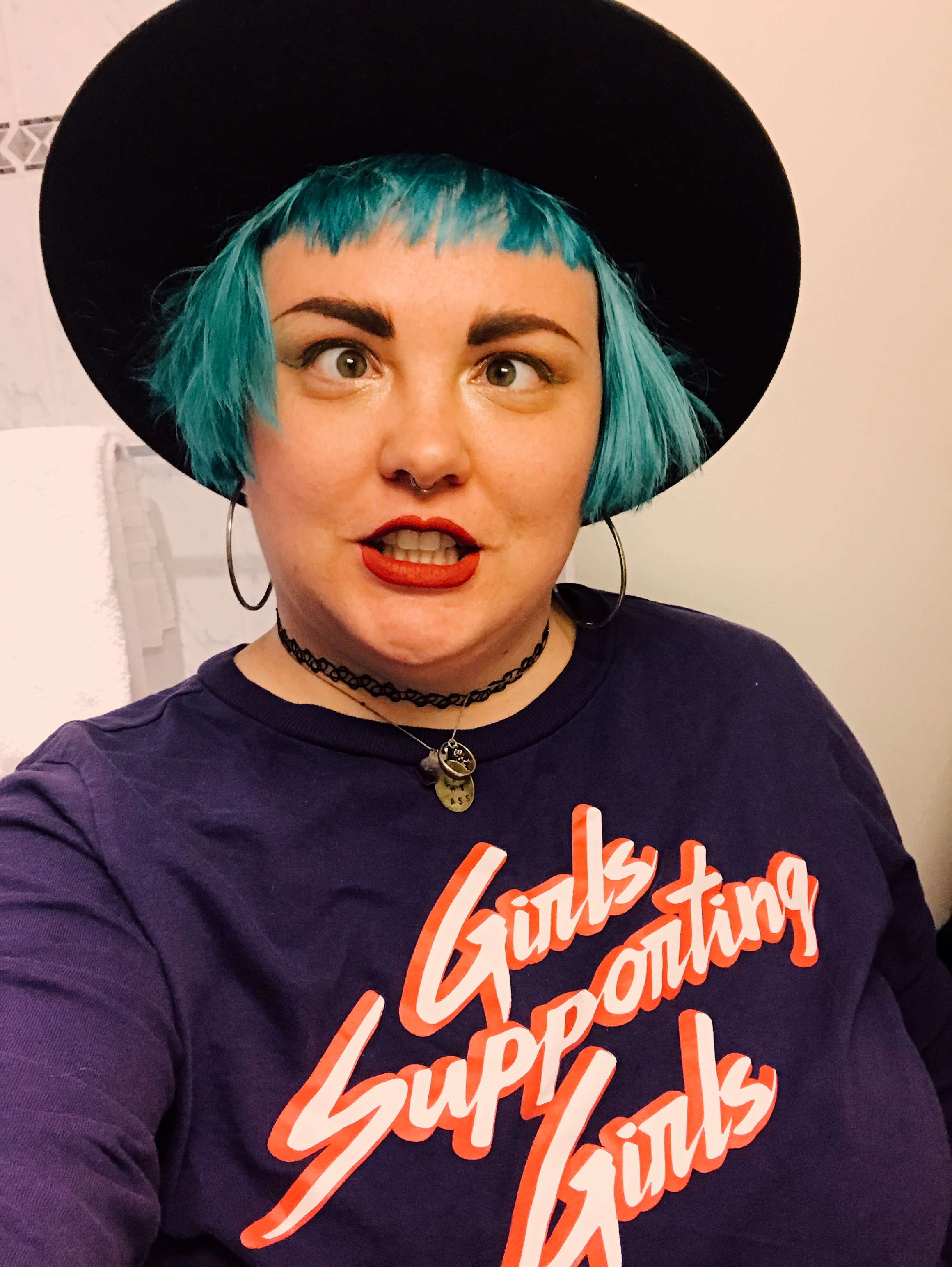 Cool buildings! Boba tea! Snacks! Oh my!
Here's a couple more images from the Museum I mentioned above. This was really amazing because up above in the stairwell there was a video installation where you climbed up above the stairs in a net and laid down and watched the video. I am TERRIFIED of heights but Yvonne helped me. lol
More food porn and scenes from Rotterdam. Oh and when I came down from that net installation thing--- I ripped my pants. Hahahah
Something that I feel like really makes you feel like a true Dutch person is riding on the back of a bicycle. I obviously NEVER though that would happen but-- never say never.
This was really the trip where I found my inner Dutch self.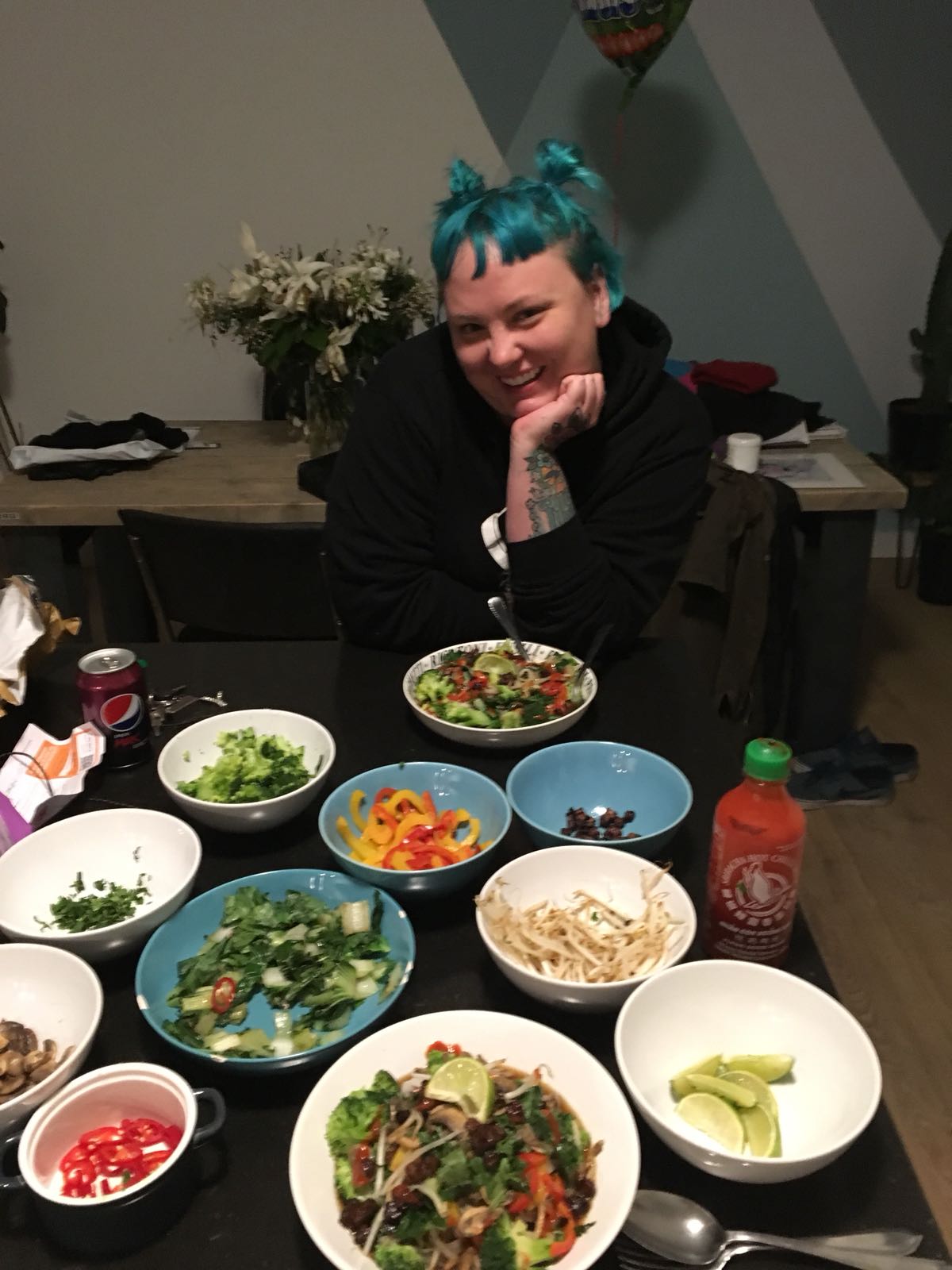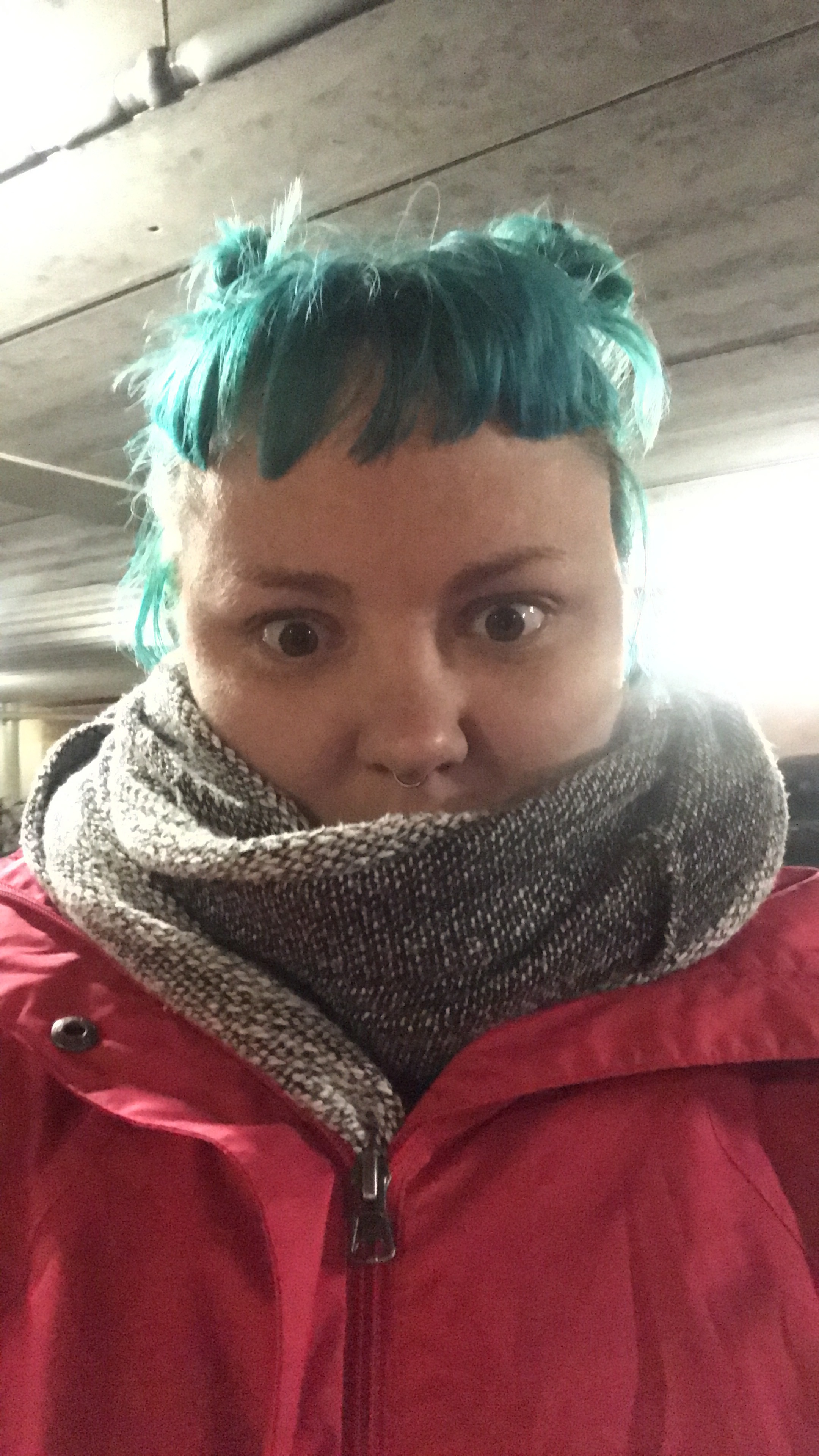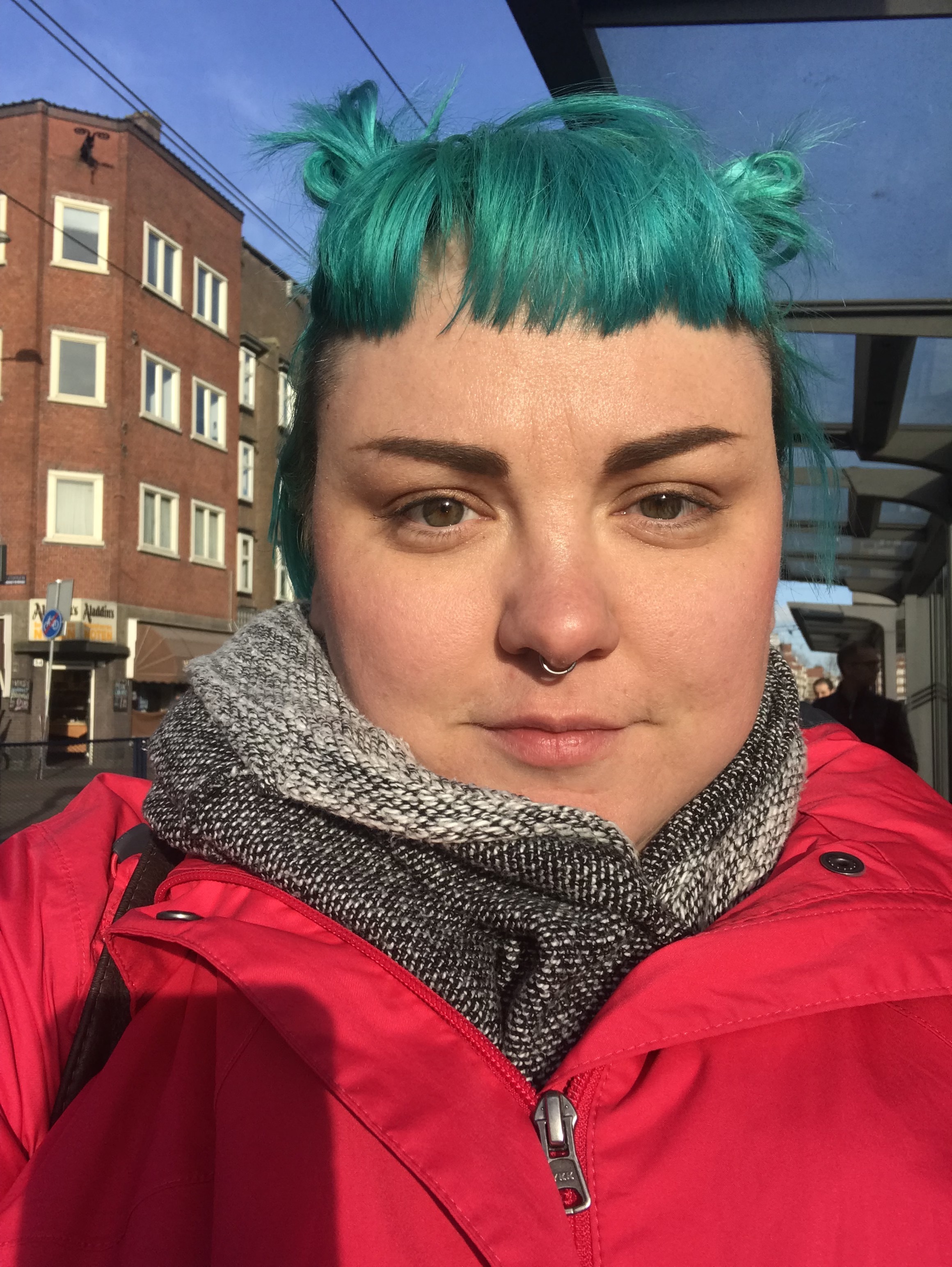 This trip was basically a "learn to love the NL again" trip. I was able to find my strength and do things I felt like I could never do whenever I was living there and riddled with anxiety.
I also went back to where I used to live and hung out with the downstair neighbors-- and I even took some photos of her in her apartment. She's like 83 and has been living in this apartment for 50+ years. And pretty much everything is some version of pink. Usually she even wears all pink but this day she was wearing baby blue. I miss this lady and having coffee and treats with her in the mornings-- or waving at her through the window when I left for the day.
I didn't really talk about it much, but I had a short relationship with a good friend, Tjitse whenever I was in the NL this time. I feel like there's so much to say about this relationship with this incredibly special person but for right now I just want to keep that to myself.
Yvonne volunteers at this cute little viking farm place so I got to go with her to help her feed the lil animals! And I also had a traditional Dutch breakfast-- bread with butter and sprinkles. lol Called Hagelslag!
Whew. Okay so this pretty much concludes my February trip which was easily one of the most amazing trips I've ever been on. Traveling solo is amazing. Best friends are amazing.